Il Contadino Online, Gold Partner del Consorzio Vero Volley, scende in campo per premiare i "Player of the Month" della stagione 2021/2022. Ogni mese un giocatore di una delle due prime squadre Vero Volley sarà incoronato giocatore del mese e riceverà in premio una cassetta mista piena di prodotti di stagione.
Frutta, verdura, confetture, legumi: il Player of the Month potrà portare a casa sua i prodotti stagionali più freschi e genuini, così da mantenere un'alimentazione sana e corretta. Dal 2018 Il Contadino Online offre il meglio italiano di paste, conserve, sott'olii, snack salati e sughi, tutti prodotti artigianali e derivati da pochi ingredienti e di alta qualità portando il meglio che c'è dai campi italiani…alla tua tavola!
Per il mese di novembre l'atleta vincitrice dell'ambito (e gustoso!) premio è Anna Danesi, capitano della Vero Volley Monza femminile e grande amante di frutta e verdura di prima qualità.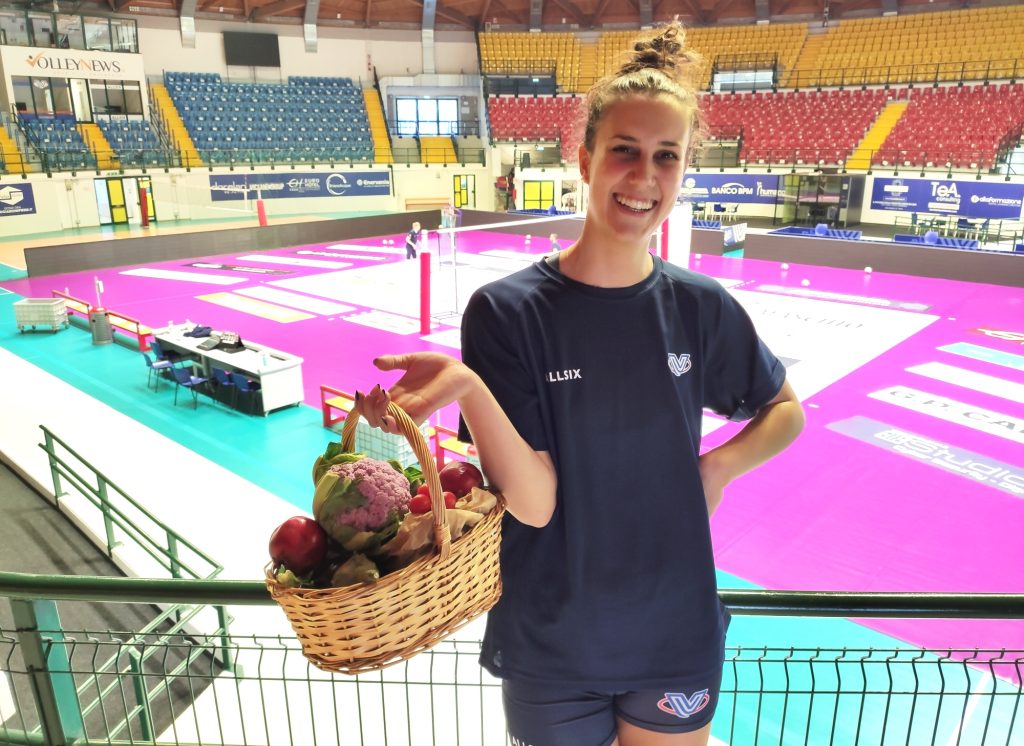 Il Contadino Online nasce da una lunga e consolidata esperienza nell'export all'ingrosso di ortofrutta solo Made in Italy in tutta Europa, unita alla passione per il gusto, la salubrità e la freschezza. L'idea de Il Contadino Online è portare in ogni casa e in ogni famiglia, a prezzi decisamente convenienti, prodotti genuini e sani direttamente dalla produzione e comodamente a casa tua. Una vera e propria rivoluzione della spesa.